History
Since its initiation in June 1919, as a shipping committee, chaired by Juan Talavera, also the founder of Barcelona Shipping Agents Association. Who recognised that there was a need for a stable yet, comprehensive Shipping Agents Association. That would defend the interests and render in-port services to the vessels of the consignees at the Barcelona port.
At the time, the consignees had been linked to an association that only shared cited interests with the Barcelonan ship owners. As a consequence, the goals of the newly formed Association emphasised the desire to create a federation at a national level. Within a year, of becoming affiliated the statutes were drafted and approved.
However, the Association faced major controversy over the rights of dispatch ships, by the maritime corridor interpreters, of the time. Who, between themselves, denounced the fact that it was their prerogative, by virtue of precedence. Nonetheless, in view of the judicial authorities, the conflict ended in favor of the consignees. In spite of this, the streamlining of traffic, the documentation and the bureaucratic systems, were additional concerns that the Association faced during the 20s. Which at the time required the reform of customs regulations and procedures for shipping.
In 1926, the association succeeded in gaining recognition through the establishment as national Federation of Ship Agents. This involved the co-operation of associations with the ports of Barcelona, Bilbao and Valencia. Subsequently, the Association actively worked to get the Chamber of Commerce, also called Navigation.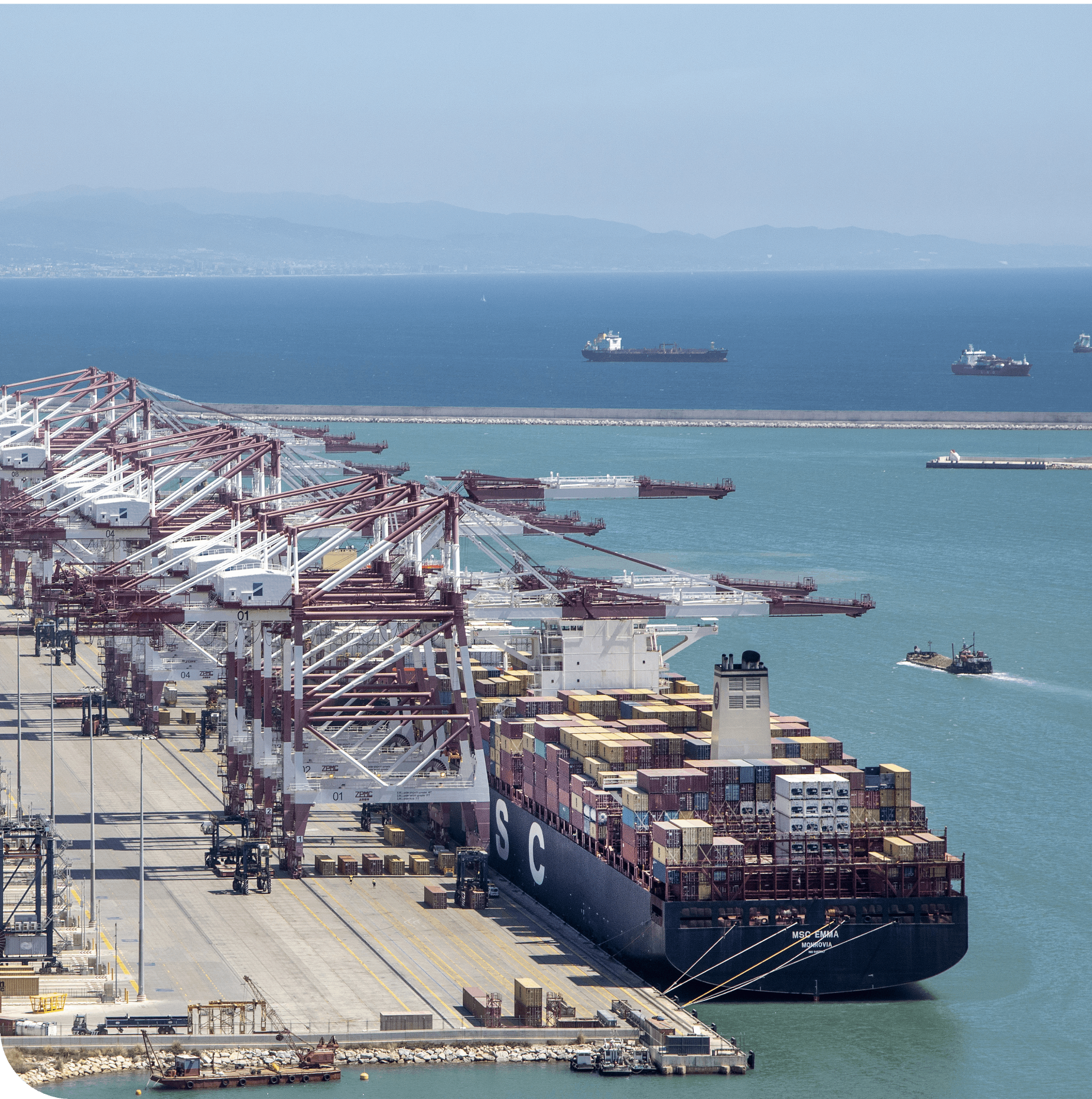 In the late '20s, the Association and the port of Barcelona was also seriously affected by periods of great unrest until July 19, 1936. Additionally, it was the start of the Spanish Civil War, the headquarters of the association was raided and murdered some of his associates. In the municipal cemetery of Sant Fost de Campsentelles is the tomb ceded in perpetuity by the City Council. Unfortunately, during that period, a lot of the documentation was either lost or destroyed, for that reason, any data dating from before, is scarce.
When the Civil War ended, the formation of associations remained prohibited. Accordingly, the shipping industry had to register under the names of Freight Forwarders Guild of Barcelona and Trade Union of Port Services. It was not until 1977, that a law passed, recovering the services of Shipping Agent associations, under the chairmanship of Jaime Oliver, who remained as an advisor for consignees since 1972.
Since then, the shipping sector has taken on a new view of its industry as a whole, by identifying how the industry can be developed further. Consequently, modernising the operational system ports, working closely with port companies, as well as, creating stevedoring companies within its own entity.